Ottawa Public Transit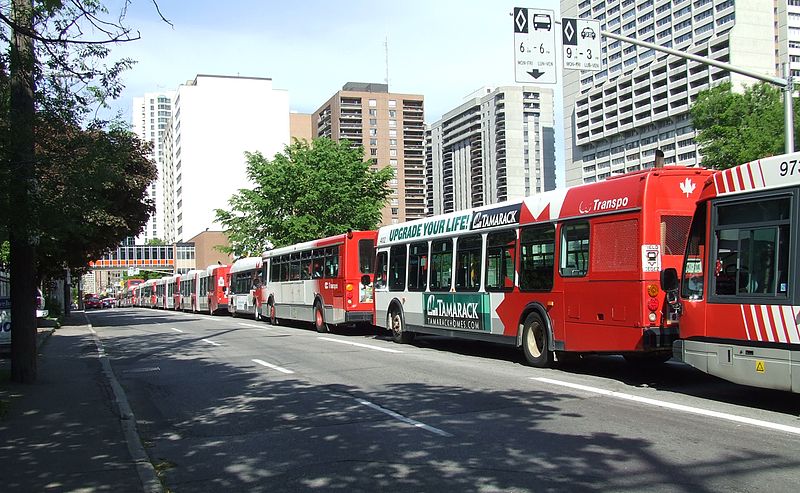 There are two city bus systems in Canada's Capital Region. OC Transpo operates in the Ontario side of the Ottawa River and the Société de Transport de l'Outaouais operates on the Québec side.
Ottawa Transit Fares

Type
Ticket
Monthly Pass
Regular Routes
Kids 6-12
1 ticket $1.70
Adults
2 Tickets or $3.35
$113.75
Students 19 and under
$87.75
Seniors
2 Tickets or $2.55
 $43.25
Source: OC Transpo. October 13, 2017
Other tickets and prices available.
Photo: Reaperexpres