Veterinarian Salary in Canada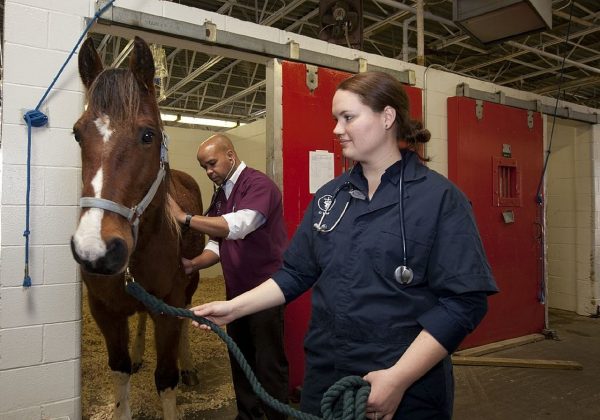 According to Canada's Job Bank, the veterinarian median wage was $81,640/yr. in 2016.



In Quebec, veterinarians reported the highest median wages.
VETERINARIANS (NOC 3114-A)
Wages ($/yr)
Province/Territory
Low
Median
High
Canada
30,079
81,640
147,954
Québec
35,682
80,857
185,774
Ontario
24,126
83,175
160,808
Alberta
33,040
86,620
145,471
British Columbia
32,764
78,026
139,403
Manitoba
59,915
94,922
131,548
Saskatchewan
23,444
72,178
128,002
Nova Scotia
21,796
70,254
124,281
New Brunswick
45,924
82,914
104,141
Newfoundland and Labrador
N/A
N/A
N/A
Northwest Territories
N/A
N/A
N/A
Nunavut
N/A
N/A
N/A
Prince Edward Island
N/A
N/A
N/A
Yukon
N/A
N/A
N/A
Source: Job Bank. November 2016*
*Wages are reviewed and updated on the Job Bank Web site on an annual basis.
Licensing
Veterinarians are regulated everywhere in Canada except Yukon. Veterinarians must be registered with one of the provincial or territorial regulatory authorities to be authorized to practise anywhere in Canada, except in Yukon.