Maryam Monsef – Equality before the law?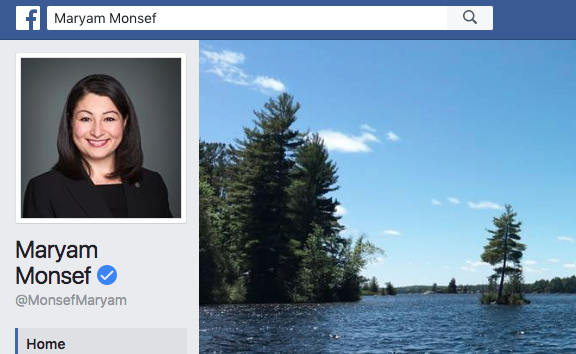 Recently, the Canadian government has been very proactive on revoking the Canadian citizenship to those who provided false information on their applications. In fact, the media has reported some cases in which people have lost their Canadian citizenship. But a special case stood out; Maryam Monsef's case who is a Member of the Parliament and member of the Liberal Party.




Media outlets reported that Maryam came to Canada as a refugee when she was two years old, and her mom declared that Maryam was born in Afghanistan when in reality was born in Iran. Supposedly, Maryam was not aware of that until very recently.
It's hard to believe that she did not know about her birthplace, mostly because all people, including immigrants and refugees have and preserve their culture and traditions over the years. Besides, at least her family knew before she accepted her position as a Member of the Parliament, and "did not tell her about it". Were they afraid that she might lose this BIG opportunity? What other false information did they provide when they applied as refugees, or for their citizenship? How can we trust Maryam Monsef?
If they lied on their applications, it could be citizenship fraud and refugee fraud too. When people make false refugee claims or lie when they apply for citizenship, the sanction is often citizenship revocation and/or deportation.
Most importantly, we must defend two basic principles of the law. The first one is that the law applies regardless of whether or not one is aware of it. And the second one is that we are all equal before the law in Canada. If so, the government cannot make concessions which only hurt our institutions and credibility.