Malaysian Immigrants to Canada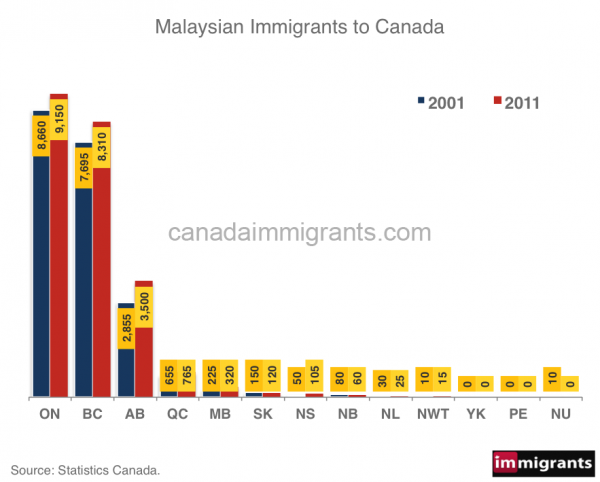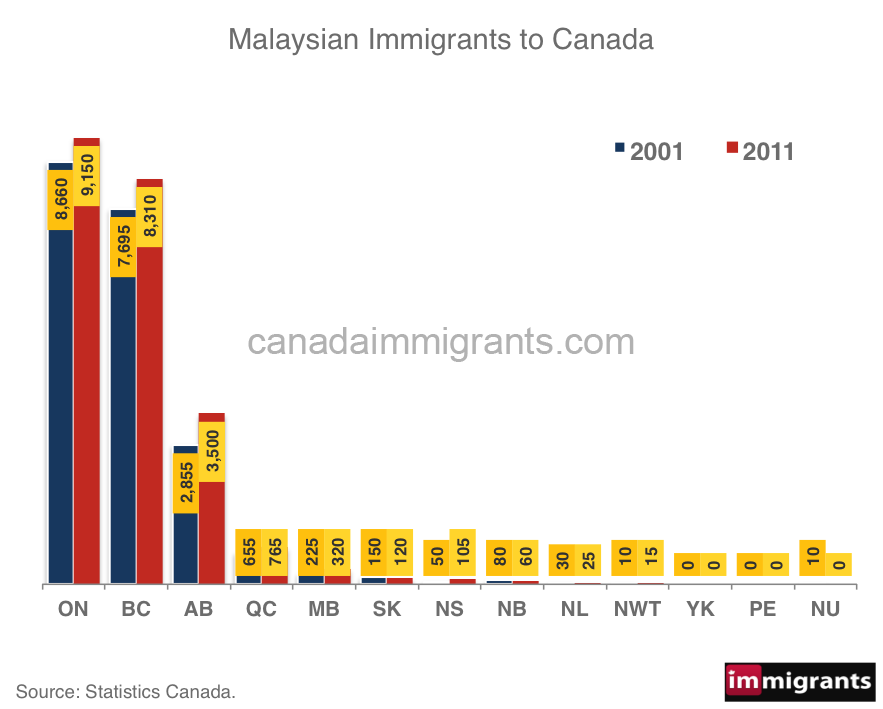 In 2011, immigrants comprised 20.6% of Canada's population; one in five people were immigrants.
The number of immigrants from Malaysia increased 9.6% from 20,415 in 2001 to 22,365 in 2011.




In 2011, 94% of Malaysian immigrants resided in Ontario, British Columbia and Alberta.
Toronto was home to 7,220 Malaysians in 2011.
Citizens from Malaysia landed in Canada in recent years
From 2006 to 2015, 4,916 new permanent residents from Malaysia landed in Canada.
Landing Year
Total
2006
580
2007
600
2008
658
2009
642
2010
800
2011
409
2012
356
2013
204
2014
336
2015
331
2006-2015
4,916
Source: Government of Canada