Immigrants and Employment in Canada (June 2018)
In Canada, immigrants have higher unemployment rates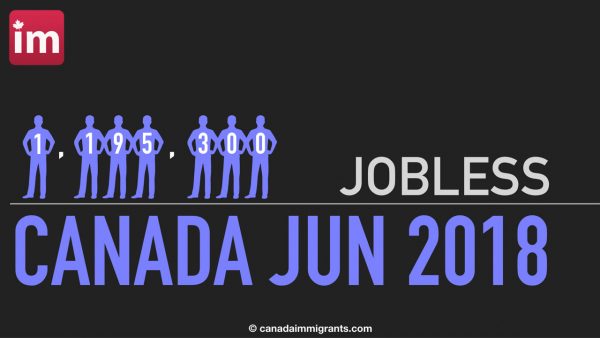 Canada's Employment Overview
In June 2018, the Canadian economy added 31,800 jobs.
In June, there were 1,195,300 unemployed in Canada; 6% unemployment rate.




Immigrants* Unemployment in Canada
Provincially, Newfoundland maintained the highest unemployment rates of 12.3% for the total population and 12.5% for the Canadian-born.
Very recent immigrants in Prince Edward Island had the highest unemployment rate (10.5%), followed by New Brunswick (10.3%).
*25-54 years old
Watch video for detailed tables
UNEMPLOYMENT IN CANADA (JUNE 2018)