Immigrants and Employment (August 2018)
Very recent immigrants with university degree have an 8.8% unemployment rate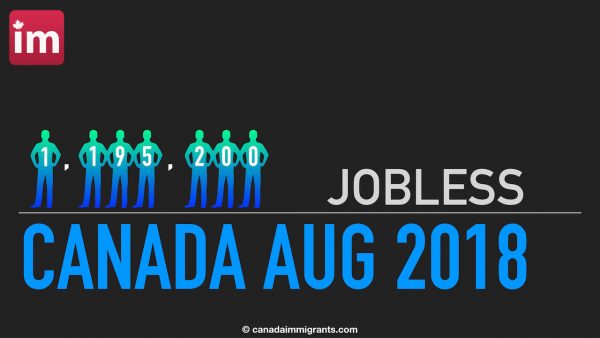 Canada's Employment Overview
In August 2018, the Canadian economy lost 51,600 jobs.
In August, there were 1,195,200 unemployed in Canada – 6% unemployment rate.
The goods-producing sector lost 30,400 jobs and the services-producing sector lost 9,200 positions.




Immigrants* Unemployment in Canada
Provincially, Newfoundland maintained the highest unemployment rates of 12.3% for the total population, 11.3% for immigrants and 12.2% for the Canadian-born.
Very recent immigrants in New Brunswick had the highest unemployment rate (13.6%), followed by Ontario (10.2%).
*25-54 years old
Watch video for detailed tables
UNEMPLOYMENT IN CANADA (AUGUST 2018)