Forum June 2002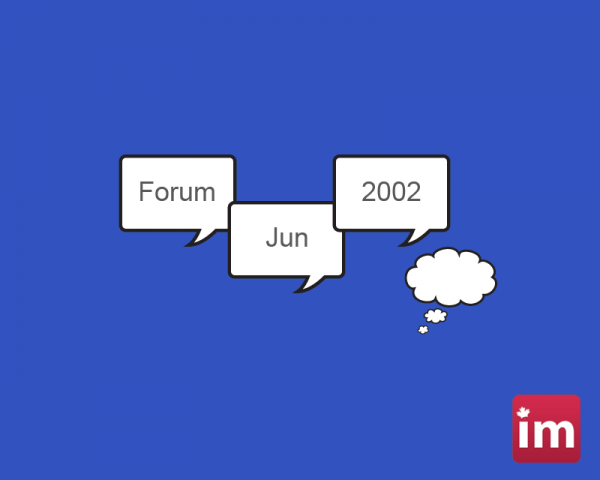 June 1 – 2002
Excellent content of this website. The charts are amazing.
Nicole Devarrieux. Arles, France.
June 2 – 2002
I'm 32 years old. I have some problems to get a job here in my country. I have no job since a month, I have bills to pay and there is no work here. I can work in nursing, taking care of child, old people, or in a pharmacy.
Guillermo Redhead (Physician). Lima, Peru.
June 3 – 2002
I am going to apply for my resident visa to Canada, so I would like to have a job opportunity before I move there.
Rene Valenzuela (Industrial Engineer). Santiago, Chile.
June 3 – 2002
I am a landed Immigrant with 5 years of experience in the service industry in India. After coming here there has been dejection in all forms, I am seeking placement in the service industry even if it is at the trainee level.
Nanit Suri. Toronto, Ontario.
June 3 – 2002
My objective is to improve my quality of life because my job does not satisfy my personal, professional and family expectations. It is an underpaid job. I am looking for an opportunity in a country that offers better standards of life.
Alfredo Rico Guzman. Zihuatanejo, Guerrero, Mexico.
June 5 – 2002
I would like to work taking care of the elder like I used to do before September 11. Hopefully, you can help me get a job in Canada. This is an excellent opportunity that you offer for free to us… the public. God bless you for your good attitude!
Nelva R. Alvarez. USA.
June 5 – 2002
I have been working as a processor engineer for the last 5 years. I possess a Masters in Processing. The reason that I would like to immigrate to Canada is that I have a one-year-old son, and I want a better life for him. Besides, I think I could contribute to the development of Canada
Maria del Rosario Miranda Bonfil. Mexico, D.F.
June 5 – 2002
I heard from friends Canada in the best place to live in the whole world, so I wish I could live in such environment.
Neha Khanna. New Delhi, India.
June 6 – 2002
I want to move to Canada, and I also want you to analyze my resume because the Canadian embassy in Mexico tells me I need to have a job opportunity in order to get my permanent residence.
Benjamín Dávila. México, D.F.
June 6 – 2002
I would like to work in Canada. I would also like to start a family there. I have strong experience in chemical processes and received training in Colombia, Venezuela, Trinidad & Tobago, and USA.
Boris Trigueros. Costa Rica.
June 6 – 2002
I am 41 years old. I am so sad and hopeless because I can't find a job in my country. Therefore, I am looking all over the world; however, I know what Canada represents. I heard a lot about you while living in the United States. I know about your progress and wonderful society. Canada is a desirable place to work and live in.
Jorge N. Etchemendy. Entre Rios, Argentina.
June 6 – 2002
I have just got fired. I have some savings and properties, so I would like to start a new life in Canada.
Hector Lozano Rangel. Leon, Guanajuato, Mexico.
June 7 – 2002
I am currently getting ready my documentation to emigrate because the political and economic situation is not favorable to the professional development of young people like me.
Eduardo Freitas. Lecherias, Venezuela.
June 7 – 2002
I want to get a job before I move to Canada. I don't want to have problems.
Alberto Velasquez B. Mexico, D.F.
June 8 – 2002
My job contract with General Motors is finished, so I would like to work abroad. I chose Canada because I studied English there, and I liked it very much.
Jaqueline Reyes A. Irapuato, Guanajuato, Mexico.
June 8 – 2002
I am not an immigrant yet. I would like to know about the opportunities before I apply for the residence in Canada. I would like to know if any company would give job opportunities, and one could apply for the residence later.
Edgar Moreno. Monterrey, N.L., Mexico.
June 9 – 2002
I would like to work in Canada. I want to thank you for this opportunity you offer to all Mexicans, and I thank you in the name of my country.
María del Socorro Vergara Herrera. México, Distrito Federal.
June 9 – 2002
I am looking better protection, acknowledgement of my work, and a better wage in order to develop myself in all aspects. The wages are so low compared to the responsibility. This is the reason of the corruption, which I don't like it.
José Montaño. Zapopan, Jalisco, México.
June 10 – 2002
Georgina, how are you? The same as you I am Mexican, and I am interested in moving to Canada. I like the fact that it is a peaceful country, and it is formed by immigrants from all over the world. This would help you to know different ideologies… Well, I want to congratulate you because it make me feel so good when Spanish-speaking people like you show to the "white" people that we can do things as well as they do, and we do them very well.
Israel Merlo. Mexico.
June 11 – 2002
Hi Sirs and Madams of Canadaimmigrants.com,
My name is Hugo Pablo Galfrascoli. If helpful, I would like to collaborate with you from Buenos Aires, Argentina regarding the services that you offer to immigrants in Canada. I hope some day I live and work in Canada that seems to be a better option for my family and I than the one we have here in Argentina.
Regards,
Hugo Pablo Galfrascoli. Buenos Aires, Argentina.
June 11 – 2002
I want the best for my family, and I believe that in South America I can't give it to them. I am looking for a good job, related to my profession, in a good country. Thanks a lot!
Mauricio Farfan Durand. Asuncion, Paraguay.
June 11 – 2002
Hi, my name is Andres and I live in Mexico City. Lately, I have been visiting websites on immigrants and jobs in Canada. Until now, your site is the best one.
I would like to collaborate with your site regarding the design because I am knowledgeable about it. We can create not just another website, but a community. I offer my services for free.
Andres Acuña F. México, D.F.
June 12 – 2002
My job applications are being turned down and not given a chance for interview. Even I know that I am overqualified and know that I can do the work effectively. I just hope that I can be given a chance for interview near my line of work either in Telecommunications, Computer, or any Office job. I know I need Canadian experience and hope that I be given chance.
Maria De la Cruz. Calgary, Alberta.
June 13 – 2002
I'm a newcomer and I want to work. It is not easy to get a job with out 'Canadian' experience.
Clara Morales. Canada.
June 13 – 2002
I have five months in Canada and I find it very difficult to get a job in my field because I don't have 'Canadian' experience. Since I arrived here, I have obtained MCP from Microsoft and I am doing another course. I did four weeks training at Millwoods Welcome Centre for Immigrants on Employment Programs. How will I get Canadian experience in my field when no one is willing to give me a job?
Michel Muneng. Edmonton, Alberta.
June 15 – 2002
Hello! I visited your web site and I found that it is excellent and interesting. My name is Manuel Maldonado, and I live in Tuxtla Gutierrez, Chiapas, Mexico. I have an entertainment website called michiapas.net. I am an accountant with masters in Fiscal Law, but I have been working on computers, and I offer my services to you for free. Anything you need to improve your website. Finally, as any other Mexican, unemployed in the most distant part of this country, I would like to migrate to Canada in order to get professional experience. Regards and Good Luck.
Manuel Maldonado. Tuxtla Gutierrez, Chiapas, México.
June 16 – 2002
I applied for the Canadian immigration visa in 1999. I am hoping to receive their answer soon.
Amit Kumar. India.
June 17 – 2002
I am highly educated, and I want to work for universities or documentation centers where I get a salary according to my skills because I can't live with a 20 USD monthly wage. I don't want to leave Cuba, my country. I just want to get a temporary job, get my salary, and come back. I am also able to do telework.
Maria del C. Hinojosa Alvarez. Ciudad de La Havana, Cuba.
June 17 – 2002
I've been working for a company in Florida, USA with a H1B Professional Visa for more than 6 months. Now every company in the area is sending people to the streets due to a big slow down since September 11 (terrorist attack). I would like to receive some information about what I have to do in order to work in Canada.
Eric Strano. Florida, USA.
June 18 – 2002
Hello to all Mexicans living here in Canada and those who want to come here!!
Mi name is Gustavo and I studied Mechanical Engineer in Mexico. I worked for VW in Puebla, and later for an automotive company in Dallas and Detroit (USA) working alternately in USA and Mexico before I moved to Canada with my wife, who is a Canadian citizen. The reason of this mail is to share my personal experience and to get some advice from the community. I have been living here for almost 8 months, and I haven't gotten a job according to my profession. In all of this time, I have had just two job interviews without good results – in Oshawa and Toronto (GM and Toyota).
Even though my English skills are not the best, I think I have a very acceptable level, and I also have work experience in the US labour market. Like many of you, I found a phrase which is very annoying to me: 'Canadian Experience.' Give me a break! I worked in the US for almost a year. Isn't that enough? In the US, it wasn't any problem getting a job, and my education was never questioned. Even with all of their flaws, they are not afraid of giving you an opportunity to show your professional skills. Here the mentality is different, that is why many Canadian professionals go to the US. This is our sad reality. Honestly, I started thinking that is a polite way to deny you the chance to prove your skills. Supposedly, there is no racism or prejudice here. I start having some doubts about it. Do not take me wrong, people are polite and educated, but talking about job issues it is something totally different.
Since I arrived here, I was so fortunate to interact with other immigrants- from East Europe, Middle East, Africa, and Asia – in English courses for newcomers. People highly educated flipping hamburgers, or working at 'entry level' jobs or 'crappy jobs' as they are called. People with PhD driving taxis in Toronto. The worst thing, immigrants highly educated living like that for several years totally frustrated and deceived because they can't get a job in their field. I am not saying that they have to do the same job than they did in their countries, but a job in which they can apply their skills and knowledge.
Is there someone who has has a better beginning?
I continue studying English, but if someone knows a more effective way to get a decent job, I will appreciate it. Thank you everyone! To all of those who want to come… think twice about it!
If you are coming, you have to know that every profession is regulated. That means that your credentials have to be approved by organizations and associations. They would tell you if you have 'the same level than the Canadian professionals'. Your documents have to be translated into English or French according to the province where you are going to live. You have to pay a considerable amount $$ to a recognized translator in Canada. Moreover, you have to take extra upgrading courses, or ultimately go back to school if you are interested in spending time and $$ to get a certificate, which is not a guarantee for getting a job here.
Best regards,
Gustavo. Ontario, Canada.
June 22 – 2002
Hi Georgina,
To me it is very important the labor that you are doing through this media. Congratulations! I think it is admirable the fact that you are sharing your experience as an immigrant and fighting to improve the living conditions for all immigrants in Canada.
Yolanda De la Paz. Mexico, D.F.
June 23 – 2002
Congratulations! I am ready to face the job challenges. I am 30 years old, and my expectations are immense. Thanks.
Antonio Hancco Choque. San Roman, Puno, Peru.
June 24 – 2002
I am a professional that enjoys challenges. Next year I will emigrate to Canada, and I would like to find a job before I move there. I work as an educational psychologist.
Ramiro Fajardo. Guadalajara, Mexico.
June 24 – 2002
My wish is to work in Canada because Honduras is a country where public safety is terrible and wages are too low. For example, as a professor I earn $300.00 less deductions I just get $200.00 every month. How can I live with that? I wish you could help me. I would appreciate it very much. GOD bless you!
Alejandro Joel Morales Kattan. Honduras, Central America.
June 24 – 2002
I want to find a job that allows me to live with dignity.
José Miguel Casals Cirer. Santiago de Chile.
June 25 – 2002
Hello. How are you?
Your site is very good. I think the aid you provide to everybody is an excellent idea. You can count on me to help you in anything. Meanwhile, I am working on the t-shirt design for your site. I send you the sample soon.
Keep going!
Keep it up!
Christian. Spain.
June 25 – 2002
I have just finished my university degree. I want to work in Vancouver B.C. because I studied English there, and I liked the place very much for my professional development.
Jorge Soto. Mexico, D.F.
June 26 – 2002
I want to go to Canada with my family until I get a job. Otherwise, I won't go.
Roger Omar Gracias Lozano. San Salvador, El Salvador.
June 26 – 2002
I would like to work in Canada because I have always thought that is a country with opportunities and not much racism. I believe that Canada is a friendly country. I could work in a school, industry, or in a physical work.
José Antonio. Mexico, D.F.
June 26 – 2002
I am very interested in living in Canada because it is an interesting country. Its culture is similar to the Mexican one, but above all it is a country where people have the opportunity of personal development.
Viviana Contreras Quiroz. Mexico, D.F.
June 27 – 2002
Hi. Today I visited your site for the first time while looking for opportunities in other places. Many people have told me about Canada. My name is Patricio Osman, and I live in Venezuela, and I would like to collaborate in the t-shirt design. There is a saying that goes ' one hand washes the other one'… Thanks.
Patricio Osman. Venezuela.
June 28 – 2002
In my opinion, your site is very interesting for both its humanistic content and the will to help immigrants, who need it very much.
Jorge Uribe. Mexico
June 29 – 2002
I would like to collaborate in the English-French translation.
Mr Godfroy Koné. Ouagadougou, Burkina Faso.
June 30 – 2002
I am going to go to Calgary to look at the local labour market in order to going back in 2003 with a job contract. It is impossible to get the amount of money that the Canadian government asks to move there to avoid becoming a burden to the society. I understand that, but the economic and monetary situation in Argentina makes that impossible. Currently we have a devaluation of 25%.
What would it happen if I apply for the permanent visa with a job offer? Would the $12 000 asked for the government be reduced?
Victor Mauricio Gonzalez Fernandez. Argentina
June 30 – 2002
Hello, my name is Maria Clarkson. I am from Costa Rica and my husband is a Canadian. I got married in Canada, and my kids and I have lived in Canada for 10 years. I have two grown-up kids, and I want to work in Vancouver. I have been looking for a job for four months, and it has been impossible to get a job. Why is it happening? I know that there is a preference towards youth and educated people, but they don't want these kinds of jobs. I am 40 years old. I think Canada needs both educated and non-educated people in order to improve the economy performance. I have applied for a nursery opportunity, and they give the jobs to people with agricultural experience. That is not fair. Youth don't take these jobs because they are very hard, then why they don't give them to people like me, who want to bring more money to our homes. Thank you.
Maria Clarkson. Vancouver, British Columbia, Canada.