Forum January 2002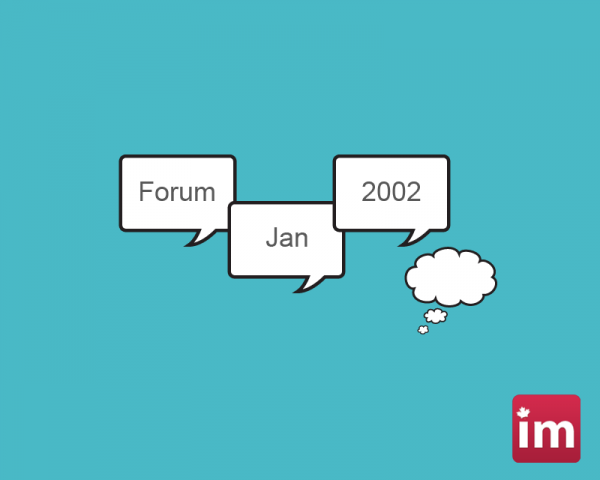 Posts published in January 2002 on the Canadaimmigrants.com forum.
Jan 3 – 2002
What a wonderful site. This site has helped me so much. Now I understand that finding a job is not only a personal problem, but a social one too.
G.M. Sanches. Calgary, Alberta
Jan 4 – 2002
It's about time someone made a web site like this. My wife and I have struggled to find a decent job suited to our professional backgrounds since arriving in Canada.
Jesus and Maria Portes
Jan 7 – 2002
Your site is filled with valuable information. Continue the good work.
F. Fernández. El Salvador
Jan 8 – 2002
Fine work. Good web site.
H. Alvarez. Edmonton, Alberta
Jan 8 – 2002
Finally a web site that speaks for the people. Let's all utilize this site.
K. Nuñez
Jan 14 – 2002
I would like to see the Canadian Government's position on these issues.
R. J. Petersen. Toronto, Canada
Jan 16 – 2002
If I may make a suggestion; perhaps you could supply information based on the upcoming new proposed restrictions that will be placed on new immigrants after June of this year. After June, Canada plans to allow entry to immigrants only if they possess a "Masters" degree.
Maria Hernandez. Vancouver, B.C. Canada
Jan 17 – 2002
I live in Madrid, Spain. I was thinking about migrating to Canada. After reading about how hard it is to get a job there, I am reconsidering. Are things really that bad? I had heard here in Spain that Canada is a country where you are always treated fairly, and that it was quite easy to find a job there.
José Antonio Salazar. Spain
Jan 19 – 2002
Could you tell me if Canadian companies are given some incentive by the Canadian government to hire visible minorities?
Veronica Lopez. Montreal, Quebec
Jan 20 – 2002
My uncle was a Professor in Nicaragua. He now manages a Pizza Restaurant here in Canada.
Jan 20 – 2002
I am a businessman. I was planning on moving to Canada with my family from Brazil. My oldest son is a doctor and my oldest daughter is a teacher. Will there be jobs for my children when they arrive in Canada? And, will there be business opportunities for me as well?
Jan 24 – 2002
After viewing your policies page on your web site, which has the information regarding the new "point system" for entry into Canada, I realize that I now cannot apply for coming to Canada. This has crushed a ten-year dream of mine. Please tell me whom I can complain to about this new system.
Mario Delgado. Panama
Jan 25 – 2002
Hopefully someone from the British Columbia government will see your web site and begin an action plan to eradicate racism in the job market here in B.C.
N. Chacon
Jan 27 – 2002
I had more than 22 years experience in oil and gas fields and looking to have a immigrant & job in Canada if is possible. The main reason for that I,am country less and looking to live in peace & fill safe me & family and have great citizen from country like Canada to give them my experience and family future.
Ahmad Chaaban. Palestinian Refugee in Lebanon
Jan 27 – 2002
Dear Georgina,
Thank you so much for giving me an opportunity to submit my resume to Job-wanted. I really appreciate it.
Good day,
Elaine Lalatag. Phillipines
Jan 30 – 2002
I noticed your site on Calgarysearch.com. I am very happy to have found the web site. I hope that all the prejudice will be finished soon.
Rodolfo Mendoza. Alberta
NOTE: Comments on this post will be open for seven days.