Forum February 2002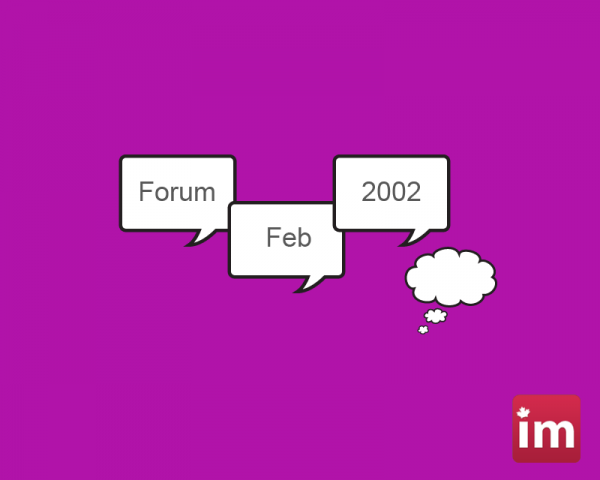 Feb 4 – 2002
This site is amazing. Why didn't someone think of this before now?
Rosa Ferrero.
Feb 7 – 2002
I would like to know more about the new immigration policies coming in June this year. Do you have some news or points of view regarding this matter?
D. Hedde.
Feb 8 – 2002
Why is it that many professionals after coming to Canada have to then go to the United States to find a professional job. I know several people that this has happened to. Can the work force in Canada not supply jobs to these people? I am speaking of course about professional immigrants from Latin America and other countries.
K.M. Gardner.
Feb 11 – 2002
Sometimes I wonder if the Canadian government actually cares about all the immigrants that come here hoping to find work.
Phillipe Langois. Ottawa.
Feb 16 – 2002
I work with immigrants in Saskatchewan. I know how hard it is for these people to find work in their field of expertise. I wish I could do more but we are stifled by Government red tape.
L. Parsons. Saskatchewan.
Feb 16 – 2002
I am a mother of an immigrant to Canada. I worry that my daughter and my grandchildren are not going to have the opportunities that we thought they would have before my daughter went to Canada.
Martha Montesinos. Ecuador.
Feb 22 – 2002
Congratulations Georgina! It's a very clear exposition of this problem. I hope this effort gets the attention of the Canadian policy makers, and they support your effort so the employment conditions improve for highly educated immigrants, like you.
David V. Flores. Mexico.
Feb 23 – 2002
You would be very surprised at how many well educated professional Latinos here in Toronto are cleaning bathrooms, working in restaurants, and doing other menial jobs. Why did we all go to school? To spend our lives doing jobs that require no education whatsoever? Why are we not respected and treated as we should be in this country?
P. Diaz. Toronto, Ontario.
Feb 23 – 2002
I am ashamed of my country after reading some of the views expressed on this forum and in other places on this site. Why do we bring these people in to this country if we are not going to hire them?
Ken Walker. Winnipeg, Manitoba.
NOTE: Comments on this post will be open for seven days.