Forum December 2002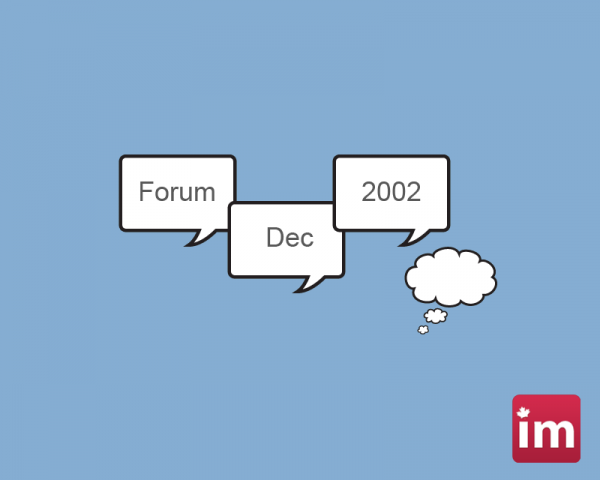 December 3 – 2002
Hi. Thanks for publishing this resourceful Web site. I admire Canada, and I would like to work there. My dream is to migrate to Canada. I will appreciate if you send me job information. I was working at the National Health Institute of Mexico four months ago -as a secretary and research assistant. I liked it very much, but unfortunately the salary was too low.
Eralia Medina Rojas. San Juan Tlacotenco. Mpo. Tepoztlan, Morelos, Mexico.




December 3 – 2002
The "Old Navy" store in Chinook Centre Mall is a very race and color oriented place. The entire staff is Caucasian. The hiring manager Jeff has an interesting attitude towards colored people!! He treated me in a insulting way. During the group interview he totally ignored me. SO MY REQUEST TO THE PEOPLE WHO HATE RACISM IS TO AVOID THAT PLACE OR DO SOMETHING ABOUT IT.
Palol Zaman. Alberta, Canada.
December 4 – 2002
My family security is the most important, but we live in a very corrupted country, full of nepotism, injustice, inequality and no public security. We have more than 26 million people in extreme poverty, and 25 million under poverty levels, so 50% of the Mexican population is poor. That's why it is a privilege to live in Canada, where I have been before.
Javier Lara Lee. Mexico.
December 7 – 2002
I went to British Columbia last summer for 4 months, and I could meet some people from Quebec and BC. I know I can work in Canada, and I want to do it. I have experience in journalism and teaching. I am willing to live and work in rural areas for 3 or 5 years, and get the residence. I congratulate you for your work and good initiative. My best wishes.
Diana Yazmin Tristan Camacho. San Luis Potosi. Mexico.
December 12 – 2002
To the people of Canadaimmigrants:
I am very happy to have this opportunity to look for a job. I truly want to be involved into the Canadian entrepreneurial environment. I am very grateful to you for your collaboration in my search for a job. It is good to know that you are on the Internet!!! Sincerely,
Leyda Rosa Herazo Castillo. Monteria, Colombia.
December 17 – 2002
I know there is no hope.
Mahmud (Civil Engineer working as a general labour since he immigrated to Canada).
December 19 – 2002
I would like to migrate to Canada. I have checked all the information about this country, and I have just found Canada among the best places in the world in almost every aspect -although it has some problems. It is a country with commerce, a lot of movement, and attractive. Thanks.
Alexis Herrera. Mexico
December 20 – 2002
I have read your Web site, and it is fantastic that you offer this service (Free Job Wanted Postings). Currently, there is too much labour supply in my country, so professional people over 40 years old are considered too old for the job market. I have my certificates translated, and I have a tourist visa of USA. I tried to get the Canadian visa, but they told me that I have to improve my English skills, so I am studying it now.
Elizabeth Capdevila. Peru.
December 22 – 2002
I dreamt about the possibility of working in Canada. I have friends there. I speak English very well and I am a very good, very experienced and hard working person. I am ready to work shifts in various and hostile environments.
Piotr Wójcik. Gdynia, Poland.
December 26 – 2002
I am looking for a better job and life conditions. The Brazil economic instability has a large influence in our life and work environment.
Alessandro Franus. Brazil.
December 26 – 2002
I would like to live in a country of reliability because the labor situation in Argentina is bad. That's why I would like to enjoy the experience of being in a country that accepts thousands of immigrants. Therefore, I can build a better future and be part of the Canadian community.
Carlos Marcelo Krampe. Posadas Misiones, Argentina.
December 28 – 2002
I am searching for volunteer work of Electrical Utility Engineer, but I can't get it because I do not have the license. (Civil Engineer working on general labour)
Parikh Sanjay. Ontario, Canada.
December 29 – 2002
I want to contribute to control the pollution emissions within the parameters established by the Canadian Legislation and International Agreements. At the same time, to make safer workplaces not only for workers but also for the entire community and the nearby ecosystems. And also, to provide training to the people involved, so the ISO 9000 & 14001would be implemented by optimizing costs. This will improve the image in the market and in the society, as well as the legal-environmental performance.
I would like to optimize the resources, so I would help solve some environmental problems, in order to achieve the well-being of the Organization, ecosystem, society, and economy -by improving both the living conditions and the community.
Alberto Arturo Osorio Sandoval. Mexico, Distrito Federal.
December 30 – 2002
With Bachelor's degree in Mechanical Engineering and Master's degree in Plant Engineering and Management and an experience of more than twenty three years in maintenance, project implementation of mining industries, smelters and metallurgical process plant, I need a proper placement. (Currently working on industrial labour)
Prabir Adhikari. Mississauga, Ontario, Canada.
December 31 – 2002
I am very interested in migrating to Canada, but after reading some testimonials some doubts appeared… I have the best intention to work hard.
Carlos Garcia Banda. Monterrey, Mexico.