Canada: Foreign-born People by Region and Period of Arrival
Most recent immigrants to Canada come from Asia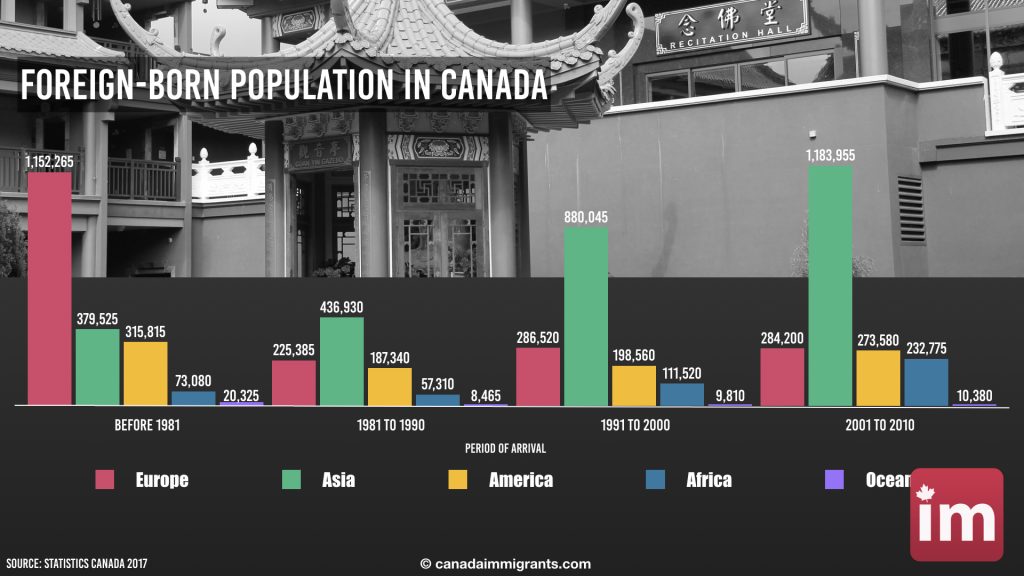 Statistics Canada reported that in 2016, there were 7,540,830 foreign-born people living in Canada, which accounted for 21.9% of Canada's population.




Most European immigrants (55%) arrived before 1981. After that period, their share has decreased while the proportion of immigrants from Asia and Africa has increased since the 90s.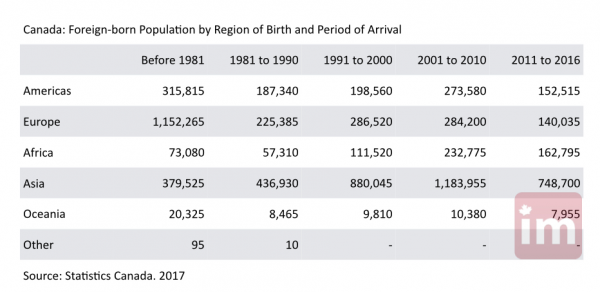 From 1981 to 1990, 915,440 immigrants arrived in Canada. From 2001 to 2010 the number doubled to 1,984,890 immigrants arrived in this country.
IMMIGRANTS BY REGION AND PERIOD OF ARRIVAL

More from the 2016 Census:
7.5 Million Immigrants in Canada