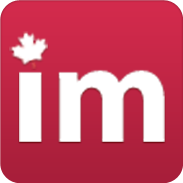 Bienvenidos a Canadaimmigrants.com
En enero de 2002, fundamos Canadaimmigrants.com -mejor conocida como Cuestiones de Inmigración y Empleo en Canadá (en ese entonces se contaba con la versión en español). En mayo de 2013, se le cambió el nombre a The Canadian Magazine of Immigration (que por el momento sólo cuenta con la versión en inglés).
Nuestra meta ha sido informar a nuestros lectores acerca de las tendencias y problemas de la inmigración y empleo en Canadá -con un enfoque especial hacia los inmigrantes altamente calificados y el racismo sistémico.
Desde sus inicios nuestra publicación ha proporcionado información clave y confiable a inmigrantes, inmigrantes prospectivos, políticos, empresarios y al público en general. Tratamos de que la información sea relevante y de calidad y ya que sólo contamos con la versión en inglés, hemos instalado un traductor automático (columna derecha del sitio). Y, aunque no es 100% exacto, esperamos que facilite el uso del sitio.
Atentamente,
The Canadian Magazine of Immigration