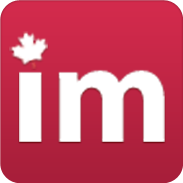 Bienvenidos a Canadaimmigrants.com
En enero de 2002, fundamos Canadaimmigrants.com – un sitio mejor conocido como Cuestiones de Inmigración y Empleo en Canadá (en ese entonces se contaba con la versión en español). En mayo de 2013, se le cambió el nombre a The Canadian Magazine of Immigration.
Ya que sólo contamos con la versión en inglés, hemos abierto un canal en Youtube ( Canada 5 ) donde presentamos contenido exclusivamente en español. Esperamos les guste, se subscriban y lo compartan con sus amigos y familiares.
Subscribe
Canadá atrae a inmigrantes calificados | Noticias de Canadá 003
5 cosas que no sabías de los canadienses
Sistema de Salud en Canadá | Noticias Canada 002
Iglesias reviven en Canadá | Noticias Canada 001
Canada 5 | Qué pasa en Canadá?