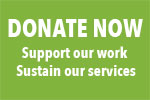 Bienvenidos a Canadaimmigrants.com. 
En enero de 2002, fundamos Canadaimmigrants.com – mejor conocido como Cuestiones de Inmigración y Empleo en Canadá (en ese entonces contaba con la versión en español). En mayo de 2013, se le cambió el nombre a The Canadian Magazine of Immigration.



Les agradecemos mucho su comprensión ya que actualmente sólo contamos con la versión en inglés. Esperamos el contenido de nuestro sitio web útil y que lo recomienden ampliamente. Si tienen alguna duda o sugerencia por favor contáctenos.